Katana is the leader in confidential information destruction both archive and electronic data, in Switzerland since 2004.
With its state of the art shredder trucks, Katana comes to you for an on-site shredding of all your confidential documents, thus guaranteeing you maximum security. The client may choose to be present during the destruction.
THE KATANA EXPERIENCE
Pioneer and leader since2004
A homogenous service throughout Switzerland
A track record of excellence and reliability
NAID certified (www.naidonline.org) with international recognition
10 YEARS OF SHREDDING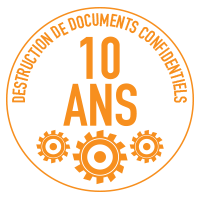 Do you have archives, confidential documents or hard-drives to destroy?